Aite-Novarica
Delivering the Experience Small Businesses Expect
THREE CRITICAL COMPONENTS
Small businesses have traditionally been under-served by their financial institutions. In fact, about half of SMBs feel like their banks don't really understand their needs. Did you know:
60% of SMBs already partner with fintechs for capabilities that could be offered by their bank.
45% of small businesses want their banks to partner with more fintech providers.
52% of small businesses feel a seamless experience that includes a single login to all accounts and products is important for a bank to keep its business moving forward.
Pulling from a survey of more than a thousand U.S.-based small businesses, Aite-Novarica's report, "Delivering the Experience Small Businesses Expect: Three Critical Components," delves into the needs of small businesses and how financial institutions can engage more deeply with them.
"Over 60% of businesses would be more likely to bank with a local or regional FI if it offered services and experiences comparable to those offered by larger banks."
—Aite-Novarica: Delivering the Experience Small Businesses Expect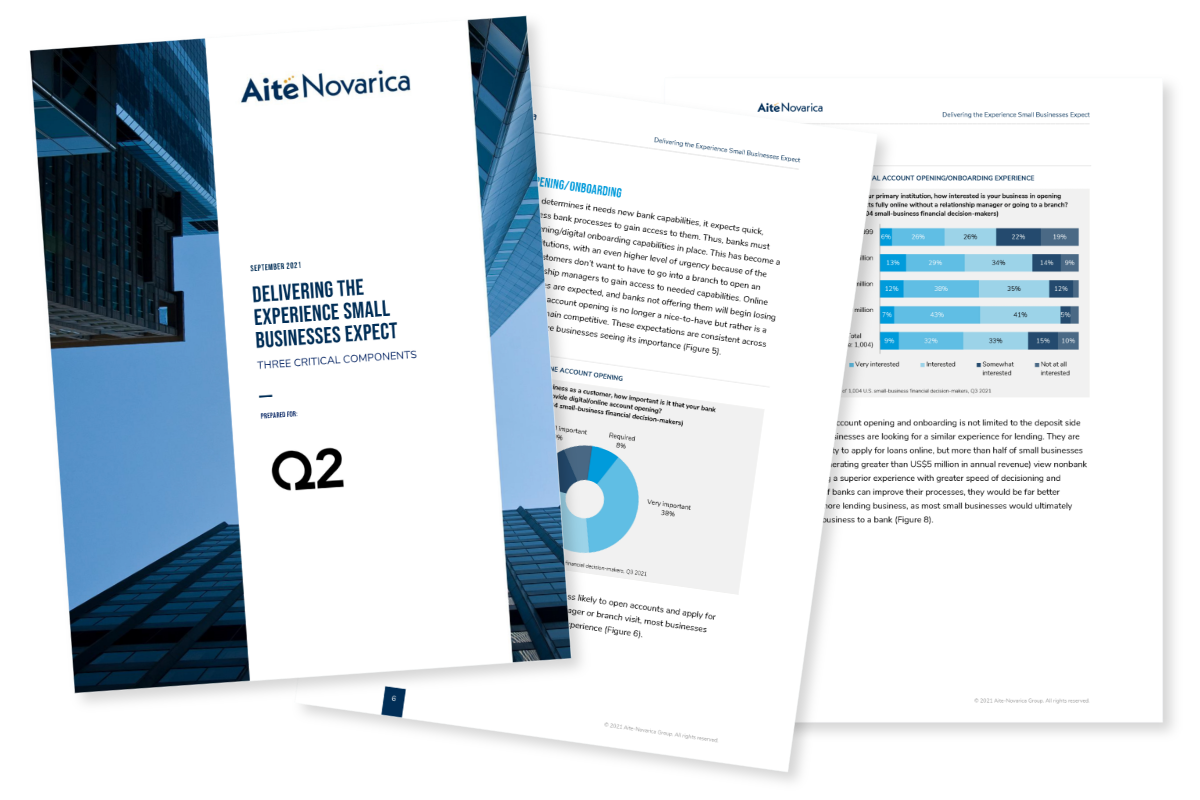 Download your free copy today to learn what SMBs are looking for—from fully digital onboarding and integrated lending to holistic, seamless experiences.