EBOOK
Win the battle for small business
With a proven digital banking strategy, your FI can!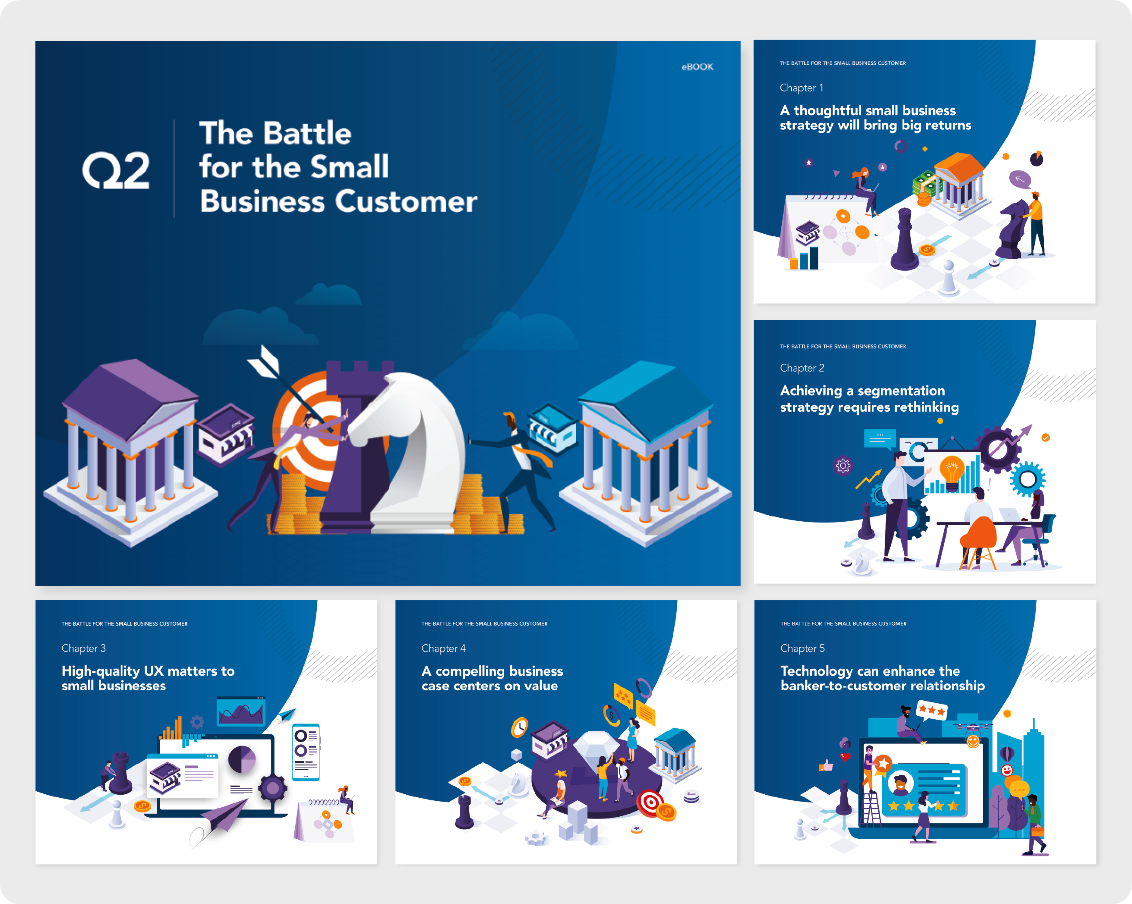 Complete the form to download "The Battle for the Small Business Customer" eBook today.
What you'll learn:
Small businesses have long been difficult for financial institutions (FIs) to serve effectively and profitably. But with the right go-to-market approach and technology suite, FIs can equip themselves to tap into this underserved market efficiently and at scale.
Q2's new eBook, "The Battle for the Small Business Customer", offers the blueprint for conquest. The eBook—developed through the insights of Q2's highly experienced digital banking strategists—will give you the information and recommendations needed to rethink today's small business segment to gain new accounts and increase brand loyalty.
Learn what today's small businesses expect from their FIs.
Create an effective segmentation strategy based on cost-effective innovation providing tailored solutions and services.
Learn the ways integrated data and analytics can bridge technology and human interaction to deliver deeper relationship management.
Rethink the needs of small business

Placing small businesses in a consumer bucket is ineffective. It is not business as usual anymore and strategic thinking is required to attract and develop small business relationships.

Bring real value to small business

From outstanding UX to easy cash management to self-service tools, small businesses expect more from their FIs and they expect it now when it comes to digital banking.

Offer human digital experiences to small business

When FIs put data insights from the digital channel to work, they greatly enhance the human interaction between themselves and small businesses—deepening relationships and resulting in more cross-selling and upselling.
Changing small business needs and expectations are forcing FIs to reevaluate digital strategies and solution offerings. The ability to segment, offer tailored business services, and improve relationship management with data will be essential to success.