ON-DEMAND WEBINAR
Is Buy Now Pay Later here to stay?
Find out what leading altfi and fintech experts think.
At the recent AltFi BNPL Forum, Q2 spoke to Mindtree's Chetan Parekh, and debated the surging popularity in the Buy Now Pay Later financing option.
The key areas they talk about include:
How will regulation have an impact on space?
How the winners in the market will emerge?
What impact will BNPL have on the lending industry.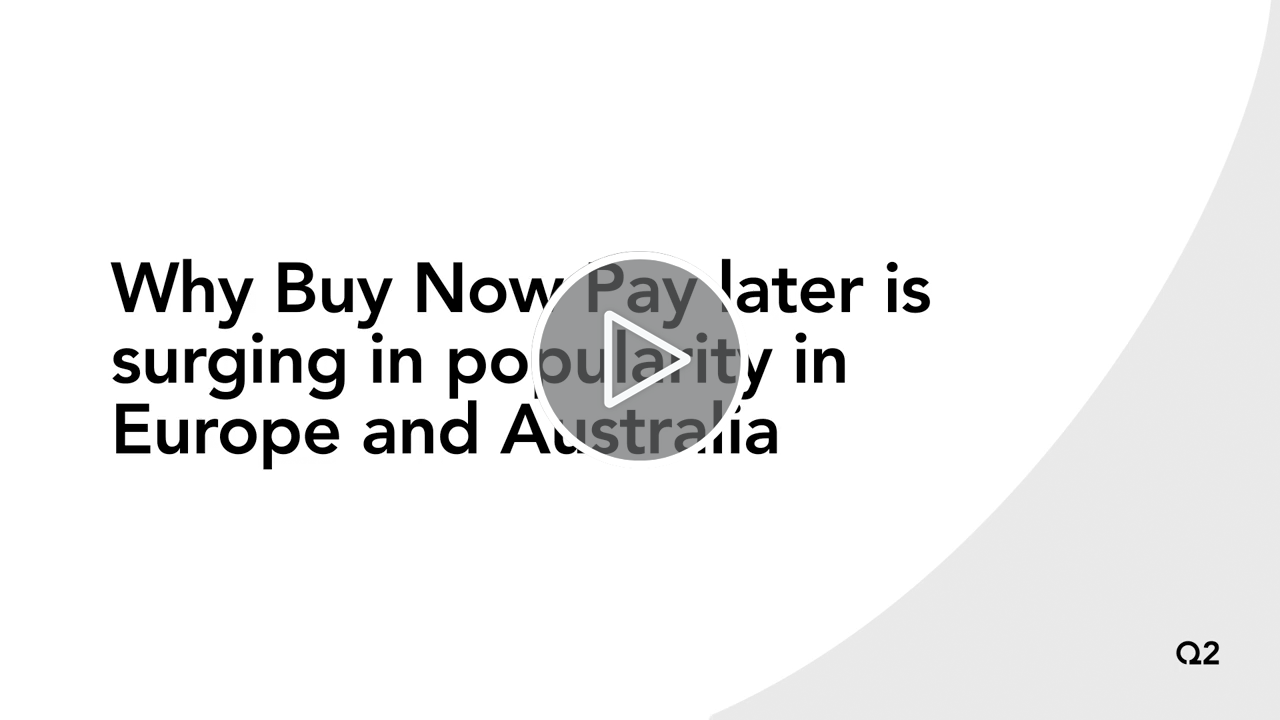 Watch the OnDemand video now
Q2 and Mindtree co-innovation
Q2 and Mindtree have co-innovated to develop an end-to-end buy now pay later solution, that allows lenders to deliver a quick and easy lending proposition with little fuss. If you'd like to find out more, and hear how we are helping prominent Buy Now Pay Later providers win in the market please get in touch.