Digital Banking Survey: Examining the Divide Between Criticality and Confidence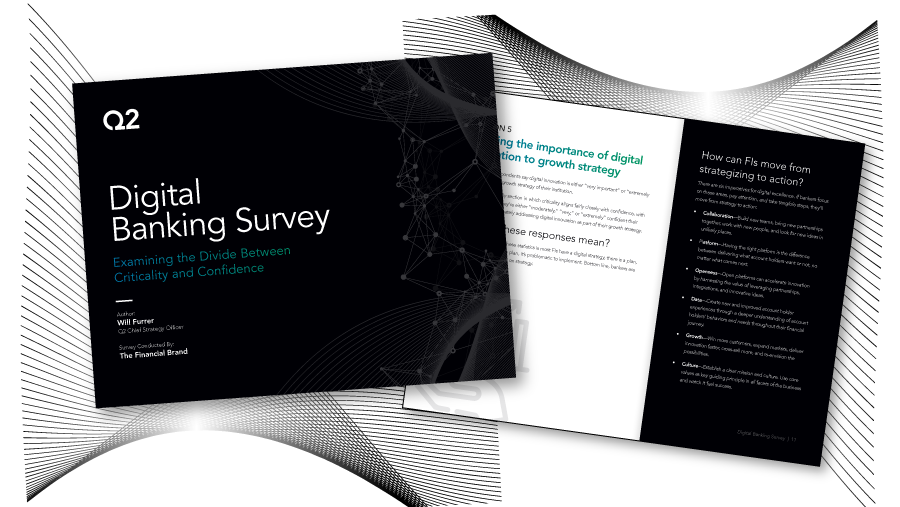 According to recent research conducted by The Financial Brand, most financial institution leaders know the importance of:
Using data to enhance digital banking experiences
Offering fintech solutions
Providing personalized digital experiences
Using technology to enhance or create new revenue streams
Connecting the digital user experience across the customer lifecycle
However, they have little confidence their organizations are actually doing any of this effectively.
In this research report, we look at key digital strategies and compare how critical they are with how effectively FIs are addressing them. In addition, our Chief Strategy Officer, Will Furrer, offers perspective on why gaps exist and how bankers can address them.
Download the report and learn more.