Increase speed to market with our embedded fintech programs
Q2's next-generation embedded fintech programs offer access to over 450 financial institutions (FIs) and 18 million end users — including 1.5 million small businesses.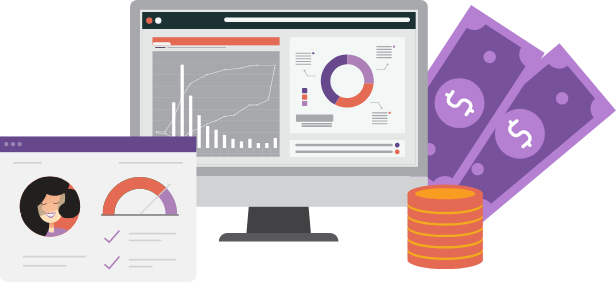 The ideal embedded fintech solutions have arrived
Until now, there hasn't been an excellent option for fintechs to reach desirable customers. Going for standard partnerships with FIs? Not always scalable — and sometimes downright painful. Direct to consumer or business? Often risky and can mean high customer acquisition costs.
Each of Q2's embedded fintech programs are powered by Q2 Innovation Studio and an award-winning SDK — and are made possible by Q2's deep integrations with FIs via the Q2 Platform. All told, each program is designed to solve the problems that have troubled partnerships to date:
Q2 Marketplace – An app store for branded third-party technologies that's embedded in the digital banking environment. First, fintechs leverage Q2's SDK to develop a single, standard integration to the Q2 Platform. Next, FIs include your product in their app store. And finally, end users purchase your product directly.
Q2 Partner Accelerator – Fintechs still perform one standard integration — the only difference is instead of using an app store, FIs will purchase your product and deploy it directly to their online banking environment.
Speak with a Q2 representative to determine which program is right for your business!
Complete the form and one of Q2's experts will contact you. Plus, you'll gain access to our developer portal.
Increase your speed to market

With Q2's award-winning SDK, your single, standard integration will be more efficient and reusable for every FI who adopts your product.

Acquire customers efficiently

The cost per customer through traditional pathways can be outlandish. Our single, standard integration and ample audience means lower overall costs.

Scale your business with a focused audience

With Q2's programs, you're always appealing to an audience with pre-existing, engaged, high-trust relationships.