Win small businesses with a best-in-class digital banking approach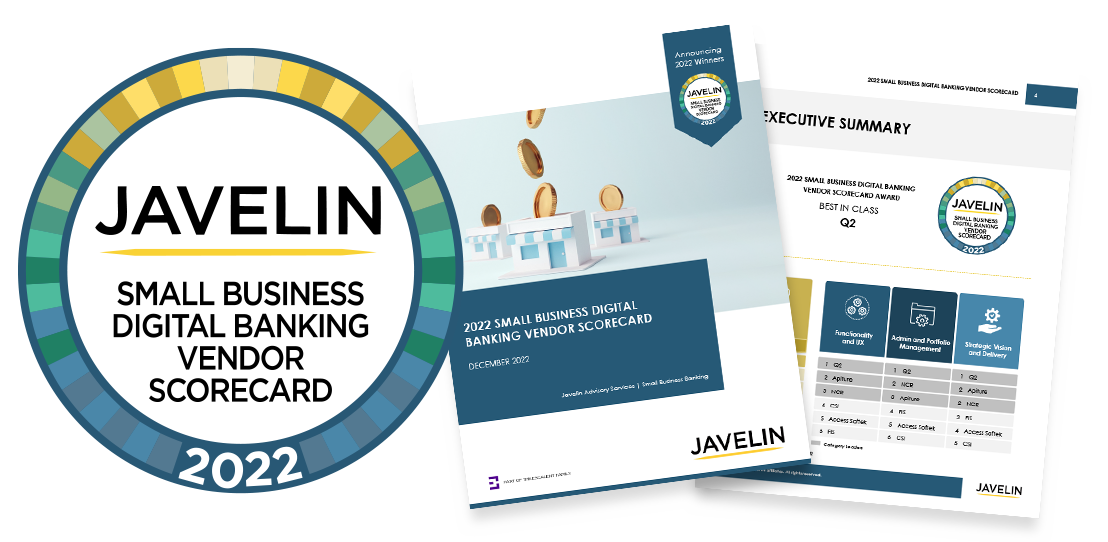 Digital capabilities are critical to your small business customers in managing their day-to-day finances. Right now, many FIs don't feel confident that they have the capabilities to serve these customers. You may be one.
Here are some of the key areas to consider in meeting the needs of today's small businesses and build long-term relationships.

Download our complimentary Javelin scorecard report.