Build Engagement with World-Class Onboarding
Onboarding is a favorite topic of industry influencer Jim Marous, co-publisher of The Financial Brand and owner and publisher of the Digital Banking Report. Marous recently sat down with Q2's Lee Willis for a deep discussion around the value of a successful digital banking onboarding process.
Watch snippets of their conversation now.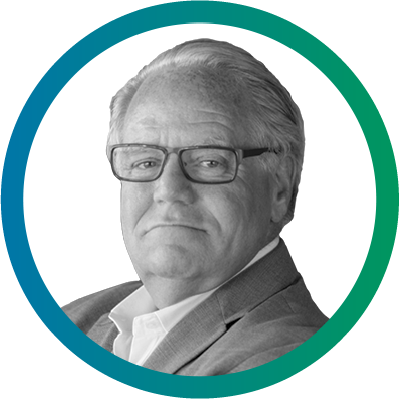 JIM MAROUS
Co-publisher of the financial brand, owner and CEO
Digital Banking Report
"...we're talking about personalization as it relates to where the customer is in the lifecycle..."
Today, personalization goes way beyond just getting the account holder's name right. It's more about the channels a person uses and where he or she is in the lifecycle.
"...it's relevant and the interchange fee that the Financial Institution gets drives value..."
Truly knowing your account holders is no longer just about demographics, it's about traits. For example, I prefer the mobile channel; I'm a small business user; I'm responding to a marketing campaign. Traits empower FIs to engage customers with extremely relevant outreaches.
"..are you determining whether or not they abandoned the process because it's too hard?"
The definition of onboarding has to change. Hear Marous' top four elements of how FIs need to be defining onboarding today.
"...have marketing involved at every touch, and assert your tone and brand, that's how you differentiate..."
The principles of digital onboarding are personalization, increasing the perceived value, decreasing the friction, and asserting your unique tone, your unique brand.
"...to be successful, you've got to mine that data, store that data, and make it actionable."
There is so much to learn about users and their behavior in the account opening process. You need a platform on which to store and mine that data to make it actionable.
Watch the full conversation between Marous and Willis here.
BLOG
Onboarding in the Digital Age
The new primacy paradigm requires digital engagement and integrated services, which will result in significant ROI and long-term profitability.
EBOOK
Rethinking Onboarding
Learn how to turn fragmented attention spans and consumer inertia into profitable primary banking relationships
VIDEO
Jim Marous Fireside Chat
Jim Marous sits down with Q2 Chief Marketing Officer Carlos Carvajal for a fireside chat Jim Marous fireside chat that covers personalization, loyalty, and more
Be everything they need.
Be more than a bank. Replace disjointed, frustrating, impersonal user experiences with something better.
Let's do this.