How to Win in Commercial Banking: A Step-by-Step Guide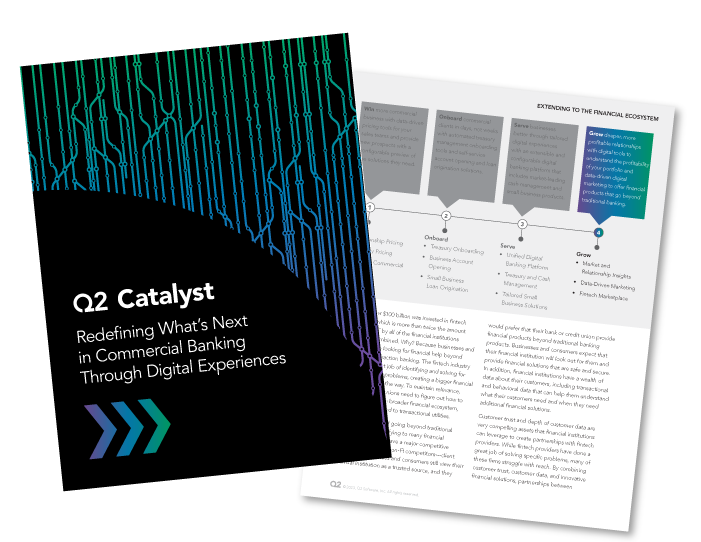 In this short paper find out how Q2 Catalyst can propel your commercial banking strategy forward.
Learn how to:
Optimize relationship value
Create seamless and efficient onboarding
Custom-tailor engagement solutions
Build long-term capability to further relationships
What's Next? Download and find out.