Centrix & Q2 Platform
For a Winning Fight Against Fraud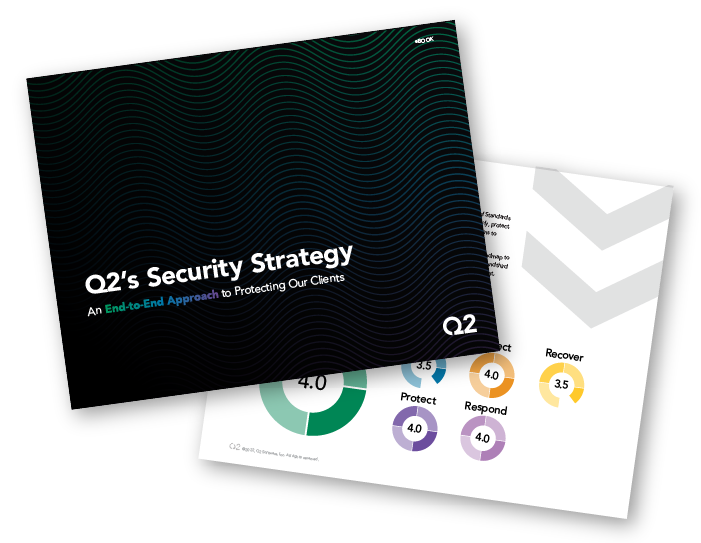 Your financial institution (FI) is familiar with Centrix Solutions' high standards in helping manage transaction risk and other compliance concerns. Q2 also has the same high standards when it comes to preventing fraud on behalf of our digital banking clients.
A bit of background on the Q2 platform and security approach:
Our best-in-class digital banking platform meets the unique needs of businesses and consumers with exceptional user experiences and high protection
End-to-end security is provided – running the field from onboarding to daily relationship management
We put machine learning and blockchain technology to work to anticipate fraud, stop it in its tracks, and securely store key client data
Our vetted fintech partnerships can help further augment your security needs


Learn more about Q2's security strategy.