eBOOK
Reclaim SMB Owners' Minds and Market Share
Key takeaways include:
Challenges FIs face serving today's SMB market
The urgent need to redefine and reclaim SMB relationships
Creative ways to bring the marketplace model to financial services
How FIs, SMBs, and fintechs all win in this new paradigm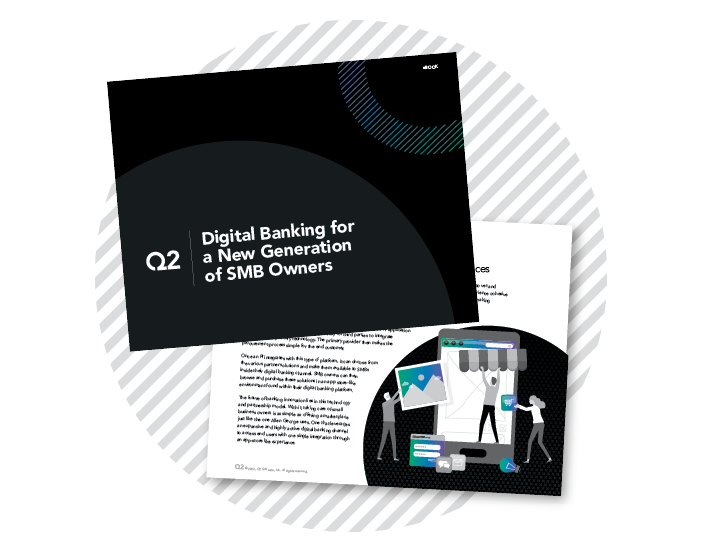 Almost half of small business owners say they want their banks to partner with more fintech providers, with an additional 27% saying they feel this way to some degree. The time is NOW for financial institutions to step up and meet this demand; to flip the paradigm and start viewing fintechs as collaborators instead of competitive threats.
In our latest eBook, "Digital Banking for a New Generation of SMB Owners" we detail how to accomplish this and effectively restore your FI as the "go-to" resource for your valued community businesses.